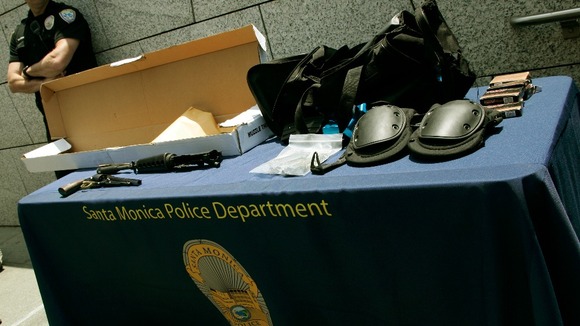 A US police chief has said the gunman who killed four people in a shooting spree planned the attack and had 1,300 rounds of ammunition.
Jacqueline Seabrooks said the gunman who was killed by police in Santa Monica, California, had a rifle, a duffel bag full of ammunition magazines and extra weaponry.
Ms Seabrooks said police are investigating the gunman's connection to a house where the killings began a mile from campus. She would not identify the killer but said he would have turned 24 on Saturday.