Tweeting astronaut Chris Hadfield 'set to retire'
Chris Hadfield, who found fame by tweeting from space, has announced that he will retire from the Canadian Space agency, according to reports.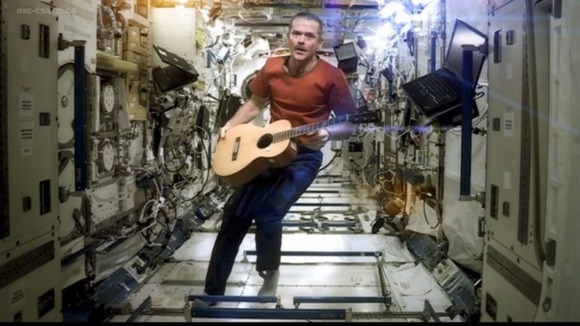 Commander Hadfield said he would move back to Canada from Houston, Texas, when he retires next month.
He told news agency The Canadian Press: "I will be making good on a promise I made my wife nearly 30 years ago - that yes, eventually, we would be moving back to Canada.
"I'm looking forward to the next phase of life."
The astronaut, who famously performed a cover version of David Bowie's Space Oddity while onboard the International Space Station, said he had not decided what to do next.
Read: Astronaut Chris Hadfield's highlights in space
Read: UK's new spaceman describes mission as 'true privilege'