The woman who threw eggs at Simon Cowell during the final of Britain's Got Talent said she did it in protest against his "dreadful influence" on the music industry.
Viola player Natalie Holt was watched by an audience of more than 13 million people when she ran to the front of the stage on Saturday and hurled the eggs during a performance by Welsh brothers Richard and Adam.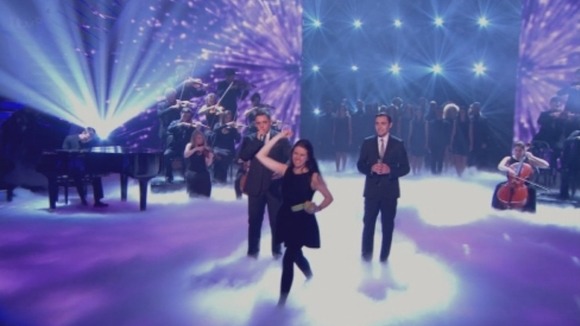 Speaking to The Sun, Holt, who was part of the orchestra for the brothers' song, said, "I took a stand against people miming on television and against Simon and his dreadful influence on the music industry".
Her mother Patricia told the newspaper she "was in shock" when she saw her daughter on television throwing the eggs, but added, "Simon Cowell does monopolise music. Apparently he'd been on Twitter saying he doesn't like eggs so I think maybe she was reacting to that".