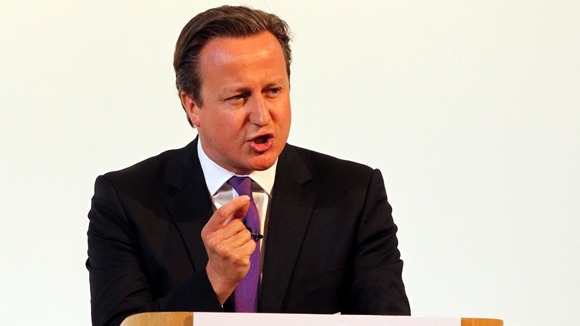 Prime Minister David Cameron will today insist he has a "very clear vision" of the country he wants to live in, where everyone has opportunities.
Turning to Britain's connections abroad, the Prime Minister will make an apparent reference to his pledge of an in-out EU referendum if the Tories win the general election, saying his policy on the issue is "clear".
But he will also echo one of the most common arguments deployed by supporters of EU membership.
"This country depends for its living on international ties and global trade," he is to say. "They in turn depend on global stability and security. And on there being global rules to abide by.