Moonwalking Shetland pony 'centre of paternity battle'
A Shetland Pony who became an internet hit after 'moonwalking' to the Fleetwood Mac song Everywhere is at the centre of a paternity battle, according to reports.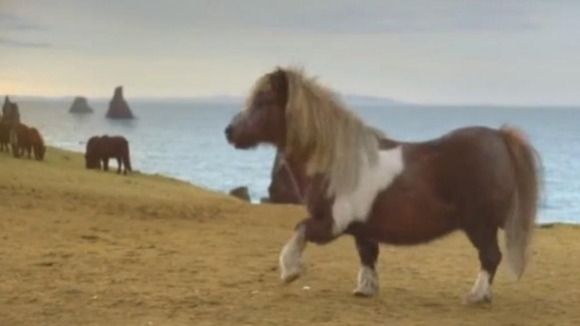 Socks, who starred in the mobile phone advert for Three, was put out to stud with three mares but decided he was interested in a filly called Kimberley and swam across the loch to meet her.
The neighbouring pony gave birth to a black colt called Scamp and hair from the three animals has been sent away for genetic testing.
If Socks is the father, it will be the first foal he has fathered since achieving fame.
The advert he starred in has just under seven million views on YouTube.