People living in the north of England have a greater risk of dying early than those in the south, according to new research.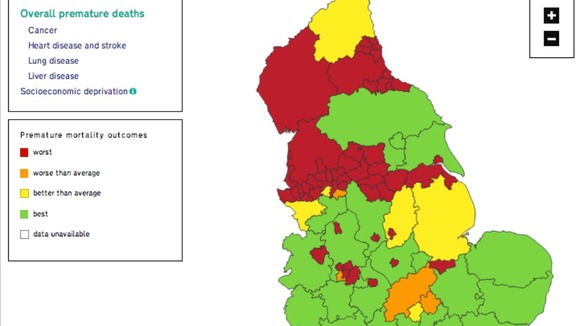 The national league table of premature death rates published today ranks local authorities using a traffic light system, ranging from red for the worst areas to green for the best.
There is a clear north/south divide in the statistics, which show the number of people under the age of 75 who died over a two-year period.
Manchester and Blackpool are the two local authorities that recorded the worst results for specific causes of death highlighted by Public Health England.
Manchester also has the worst overall level of early death.