Tim Yeo has formally stood aside as chairman of an influential House of Commons committee after claims that he used his position to help business clients.
Members on the Energy and Climate Change Committee unanimously accepted the Conservative MP's offer to step down temporarily while the Parliamentary Standards Commissioner carries out an inquiry.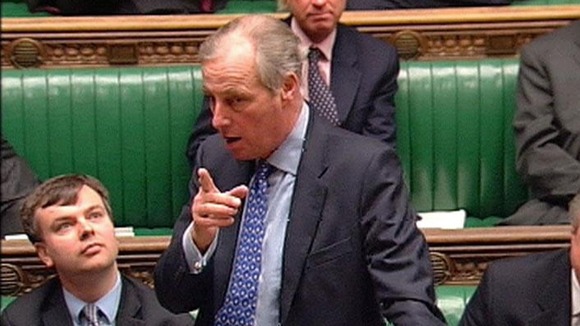 After meeting fellow committee members behind closed doors at the House of Commons, Mr Yeo left before the meeting moved into open session.
Mr Yeo said: "They have unanimously accepted my offer to stand aside for the duration of the inquiry."
The former minister said in a statement last night that he took the decision to ensure the "smooth running" of the committee, and insisted he had not breached Commons rules when he spoke to undercover reporters from the Sunday Times.