Protesters sang songs and waved flags outside Greece broadcaster ERT's Athens headquarters, after it was shutdown by the country's government to save money.
Earlier, government spokesman Simos Kedikoglou said ERT is a case of an exceptional lack of transparency and incredible extravagance".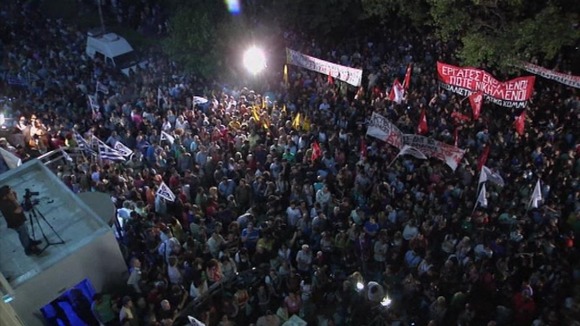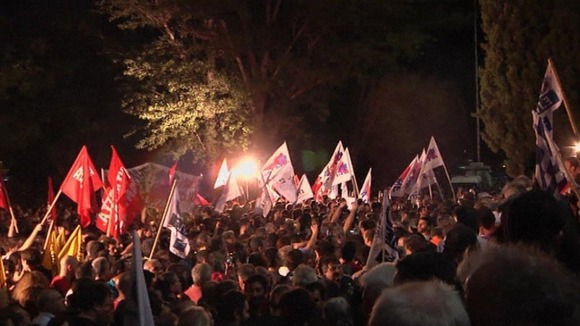 Giannis Mamouzelos, a retired ERT Journalist, who worked at the station for around 36 years said: "I feel that a public service is being cut and sold out".
A Finance Ministry statement said the broadcaster has been formally disbanded, and authorities would "secure" the corporation's facilities.