Emergency service workers are trying to rescue two workers stuck on a damaged piece of scaffolding 45 storeys up in New York.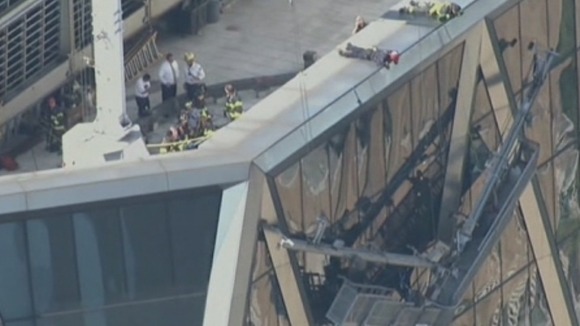 ABC News reports that they are trying to get the workers back into the building through windows on the 44th floor.
The workers appear to be moving and responding to instructions.