Thousands of people have gathered outside the main building of Greece's state broadcaster after the announcement of its surprise closure by the government.
According to an article on the broadcaster's website, government spokesman Simos Kedikoglou confirmed that ERT will close down tonight.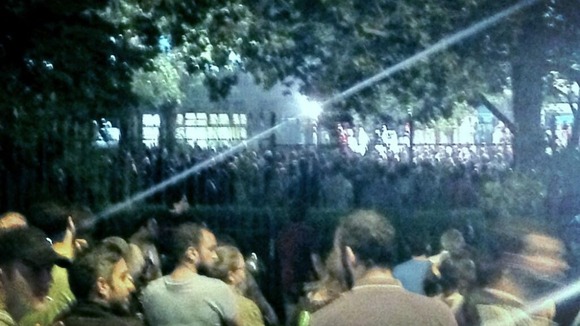 Mr Kedikoglou is said to have described the service as a source of "public wastage" and accusing it of delivering poor value for money.
The broadcaster said that more than two thousand jobs are to be lost as a result of government cuts.