Nick Clegg has defended job losses at RBS. The Deputy Prime Minister said the bank needed to shrink to a "sustainable" size.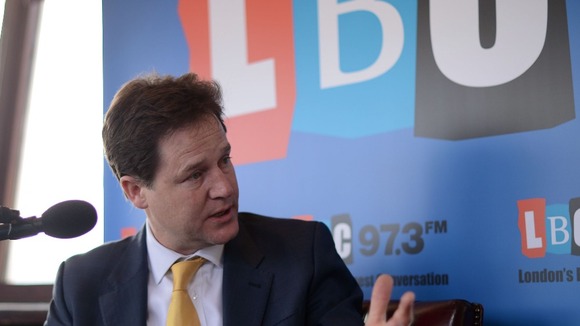 On his LBC 97.3 phone-in show, he said: "RBS is going through a massive, massive change in which Stephen Hester has obviously played a significant part in this first episode.
"It wouldn't be in existence if it wasn't for the generosity of taxpayers ... but it needs to downsize, it can't carry on being this huge, big, hulking, what they call universal, bank.
"It's got to shrink down to a size where it has got a sustainable, stand-alone future. That's what all of these painful reforms are all about.
"Unfortunately it does mean that people who, for instance, have been working in the investment arm of NatWest, which I would argue is not the absolute central purpose of a taxpayer-funded bank, that's being shrunk down to size."