Greek workers are staging a 24hr nationwide strike in protest against the "sudden death" of state broadcaster ERT, Reuters reports.
It was suspended by the government late on Tuesday, just hours after the decision was announced as part of cost-cutting measures.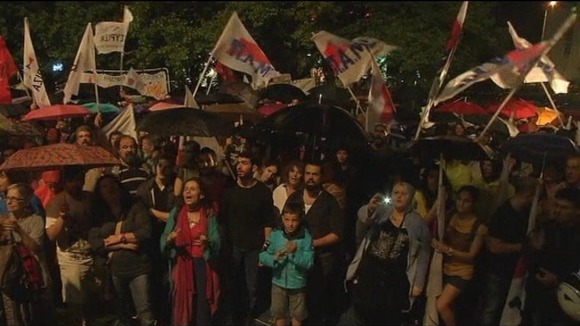 Two of the biggest labour unions plan to bring the country to a standstill in response to Prime Minister Antonis Samaras' decision which they describe as "coup-like move... to gag unbiased information."