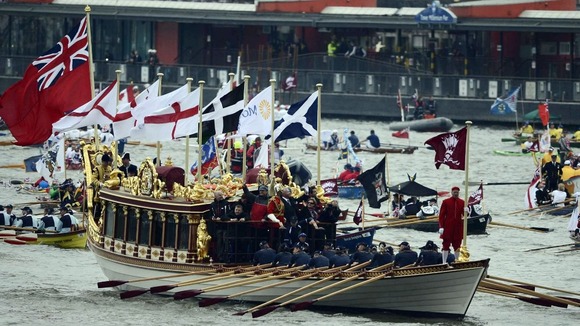 The master boatbuilder whose team created the million pound Gloriana rowbarge that led the Jubilee river pageant has been awarded an MBE for services to boatbuilding, heritage and the 2012 Diamond Jubilee.
Mark Edwards, who has been building boats for more than 40 years, said he was incredibly proud to be commended. He said:
"The Gloriana was a fantastic project and it's brilliant to get the honour. For the last 20 years I've built lots of rowing boats. So during the celebration I had the Gloriana at the front and 40 other rowing boats there, so I was obviously very proud."