A mass anti-G8 protest rally has begun in Belfast ahead of a meeting of the leaders of the world's eight largest economies in Northern Ireland on Monday.
The march left the city's Custom House square amid a major security presence.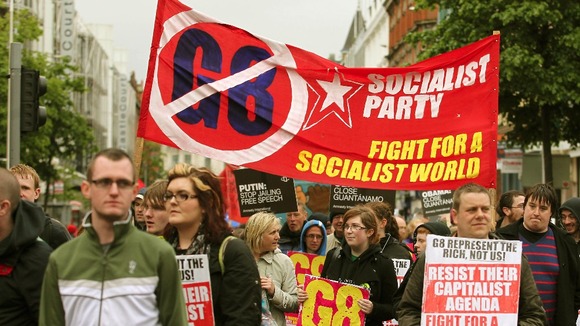 Hundreds of protesters, advocating a variety of causes, braved torrential rain as they walked through streets.
Spirits were high and there were initially no signs of the disorder that some in Belfast had feared.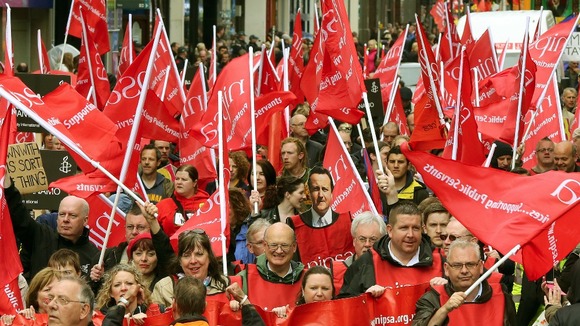 Hundreds of public order police officers flanked the route with scores of fortified Land Rover-type vehicles also parked up.
Police helicopters circled overhead.