Actors impersonating the G8 leaders took to the stage in a concert in Belfast's Botanic Gardens this evening.
Some 2,000 anti-poverty campaigners attended the Big IF event, which included performances by Two Door Cinema Club, Britain's Got Talent finalist Jordan O'Keefe and actor Jim Broadbent.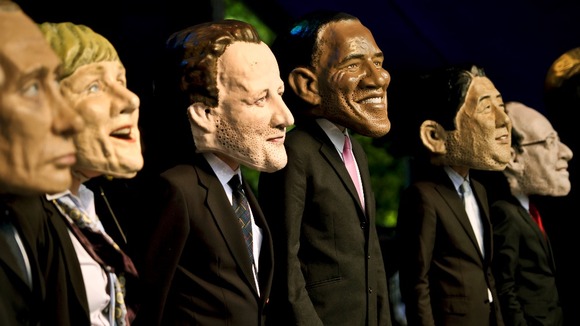 The Big IF event was organised by a range of charities including Oxfam, Trocaire and the Enough Food For Everyone If campaign.