The security operation in Belfast, Northern Ireland is on a scale not witnessed in the city before, with hundreds of public order officers flanking the anti-G8 rally.
Scores of fortified Land Rover-type vehicles were parked up on side streets ready to be deployed while police helicopters circled constantly overhead.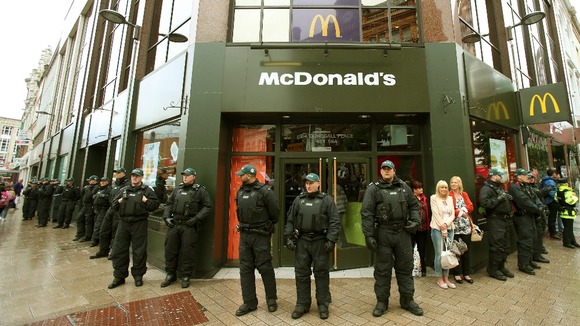 Police have made 260 temporary holding cells available for potential trouble-makers while 16 judges are on stand-by to preside over special courts.
So far any trouble has been restricted to a few individuals or small groups.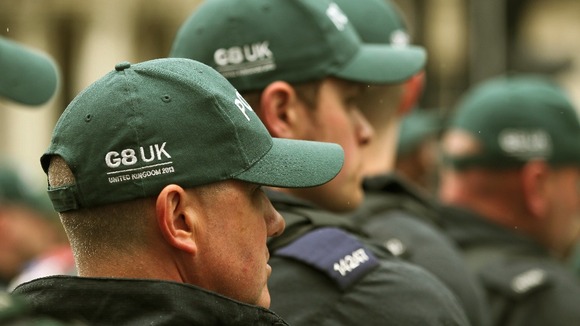 Watch: Protester appears to try and jump off building in London