Police have fired tear gas and rubber bullets to disperse the crowds as protests marred a second successive day of the Confederations Cup soccer tournament in Brazil.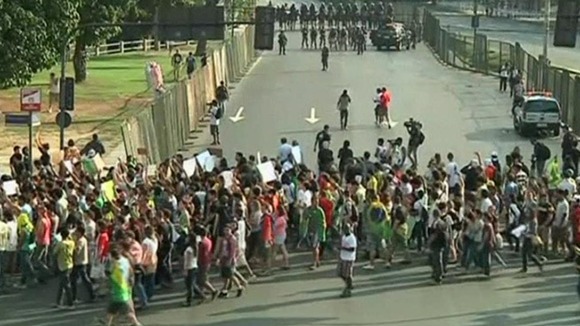 Protesters tried to pass a police blockage outside Rio de Janeiro's Maracana stadium where Mexico were playing Italy in the tournament, a run-through event for next year's World Cup finals.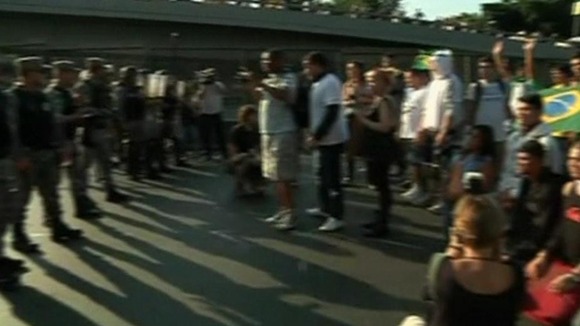 The activists are protesting against the costs of the World Cup but people are also angry in Rio about a local issue surrounding the cost of public transport.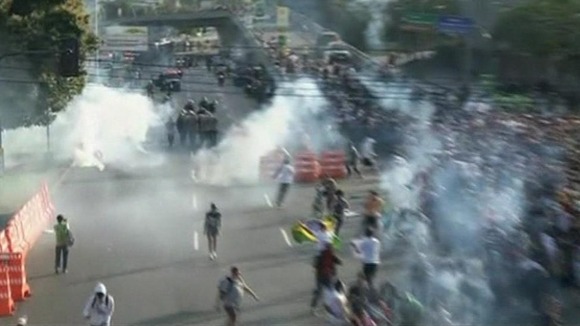 There were demonstrations around the country last week against public transport costs.
Protests marred the opening day of the tournament on Saturday when around 500 protesters were tear-gassed by police in Brasilia where the hosts were playing Japan.
Read more: Police fire tear gas at protesters outside Brazil game