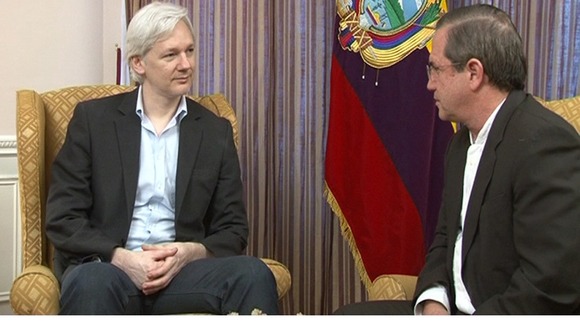 Ecuador's foreign minister will meet Foreign Secretary William Hague today to discuss the future of WikiLeaks founder Julian Assange.
Ricardo Patino said Mr Assange was in "good spirits" despite the "limitations" of his accommodation inside the Ecuadorian embassy in London, where he has been since June 19 last year.
The WikiLeaks founder is wanted for questioning in Sweden over sex allegations by two women - which he denies - but fears being extradited to the United States if he goes to Sweden.