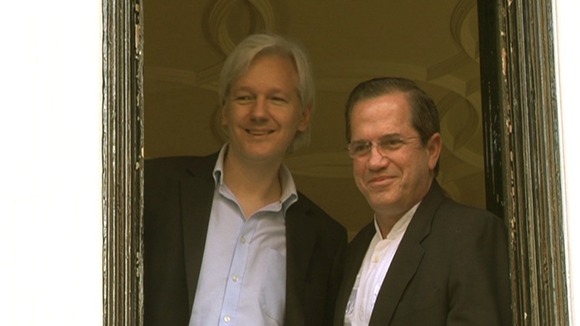 A working group of legal experts is to be set up by the UK and Ecuadorian governments to try to break the deadlock over the future of WikiLeaks founder Julian Assange.
Mr Assange has been inside Ecuador's London embassy for almost a year, fearing he will be extradited to the United States if he travels to Sweden to answer allegations of sexual assault against two women.
Ecuador's foreign minister Ricardo Patino said it was "grossly unjust" that Mr Assange could not leave the embassy without being arrested.