The father of National Security Agency whistleblower Edward Snowden has urge his son to "come home and face this".
Lonnie Snowden told Fox News, "I would like to see Ed come home and face this. I shared that with the Government when I spoke with them".
He also urged the former NSA contractor not to leak any further documents or commit any acts that could be considered treason.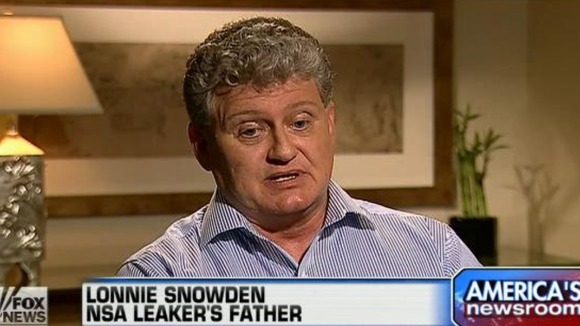 In a plea to his son, Lonnie Snowden said: "We love you and we want you to come home. We want you to be safe, we want you to be happy. But I know you're your own man, and you're going to do what you feel that you have to do.
"I believe firmly that you are a man of principle, I believe in your character. I don't know what you've seen, but I just ask that you measure what you're going to do and not release any more information".