Eleanor Gray QC, for Ashworth Hospital, has described one event on the ward which, she suggests, shows evidence of Ian Brady's mental state.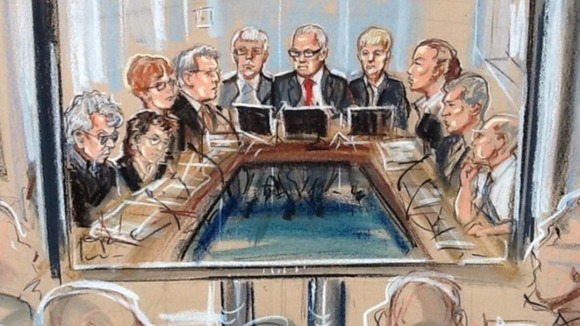 Brady complained to medical staff about the behaviour of a fellow-patient while he was making a phone call. He claimed the other patient had been repeatedly slamming a locker door and making animal noises while he was attempting to use the phone.
When asked what kind of animal noises, Brady replied "pig noises".
The psychiatrist noted that at the time of the alleged incident, the other patient had been sitting quietly and reading a magazine.
Ms Gray asked Dr Grounds whether Brady was being untruthful "or frankly deluded? Was this a possible hallucination?"
Dr Grounds replied: "Maybe. It's a paranoid response".