Ms Eleanor Gray QC for Ashworth Hospital is questioning Dr Grounds on the reasons for Ian Brady's isolation at the hospital - she has suggested he is alone much of the time "because he is afraid of other [patients]".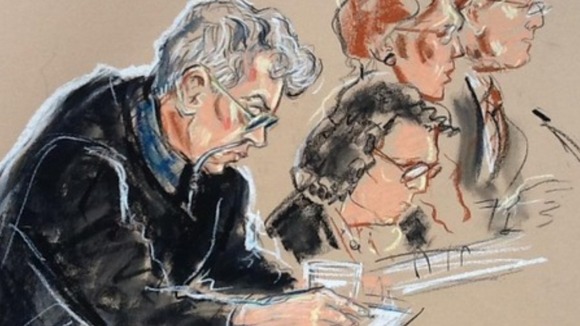 Dr Grounds argues that Brady's behaviour resulted from contempt for other people; indifference; a lack of interest in others; and a sense of superiority.
"He is not a man who is fearful of others. Far from it," he said.
But Ms Gray referred to Brady's refusal to leave his room, and a reason he gave for this; a fear of his fellow-patients. Brady is recorded as saying: "...in these penal s***holes, any sign of weakness and they will jump you".
She says in addition Brady's general behaviour towards staff shows signs of paranoia and suspicion. "This is a grossly abnormal man who has been crippled by the disorders which he suffers".