The second day of Ian Brady's medical tribunal has begun at Ashworth Hospital in Liverpool with the Moors murderer's medical witness, Dr Adrian Grounds, being cross-examined.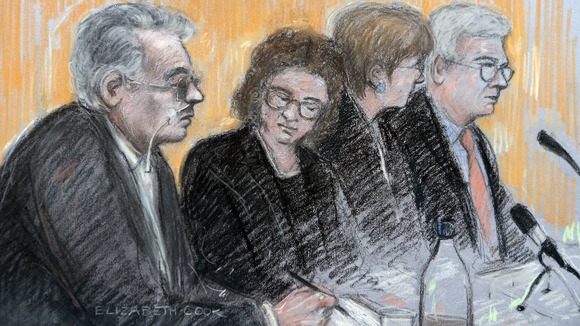 Ms Eleanor Gray QC has queried Dr Grounds' assessment that, while Brady was suffering from a paranoid psychotic illness with schizophrenic symptoms in the mid-1980s, he is no longer mentally ill.
The lawyer drew attention to reports of Brady's behaviour at the hospital as recently as January this year: sleeping in his clothes, leaving his room untidy and habitually disorganised; the fact that he completely isolates himself during the day and spends many of the daylight hours sleeping.
She read from reports which drew a picture of a patient withdrawn from others.
Brady wakes very early in the morning, goes downstairs and makes a cup of coffee, then returns to his room and avoids communal areas for the rest of the day.