Mass protests are continuing throughout Brazil, with hundreds of thousands of demonstrators converging in Sao Paulo, Rio de Janeiro, Belo Horizonte and other cities.
Authorities had hoped to avoid the sort of bloody confrontations that shocked Sao Paulo last week and the outpourings of dissent were mainly peaceful.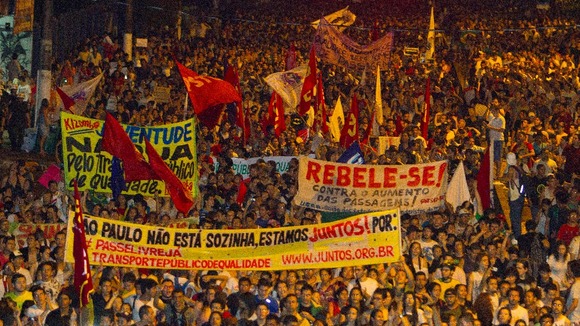 The unrest was set off last week by anger over a hike in public transport fares, but protesters have moved beyond that issue to tap into widespread frustration over a heavy tax burden.
Small bands of protesters broke glass trying to get into the main congressional building in Brasilia, and some demonstrators clashed with police in Rio de Janeiro.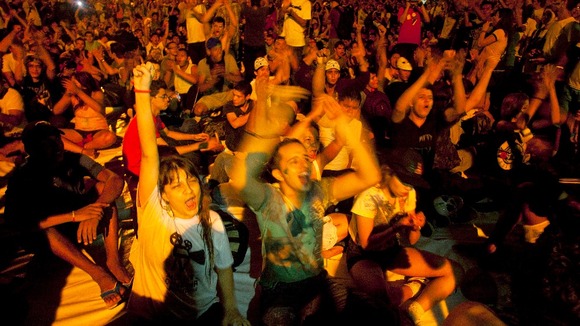 Police commanders had said publicly that they would try to avoid violence, but warned they could resort to force if protesters destroyed property.
Many are angry that billions of dollars in public funds are being spent to host the 2014 World Cup and 2016 Olympics while few improvements are made elsewhere.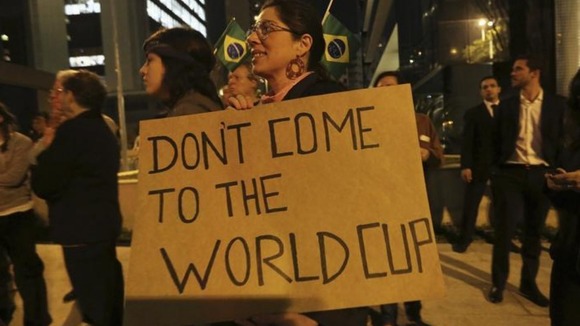 Read more: Police fire tear gas at protesters near the Maracana