Relatives of the soldiers killed in Iraq said they believed they still had "a long hard fight" ahead of them after they won a fight for the right to sue, but said were ready to battle for compensation.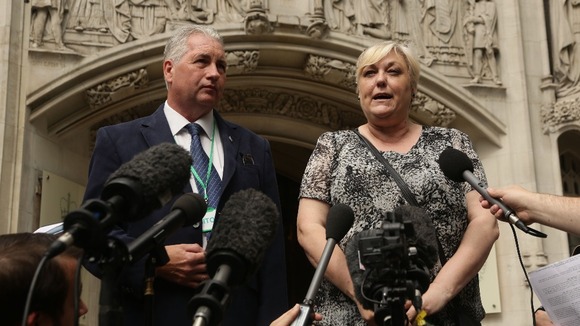 Pte Hewett's mother, Sue Smith, 51, of Tamworth, Staffordshire, said: "They can no longer treat soldiers as sub-human with no rights. It's been a long fight but it's absolutely brilliant. Now serving soldiers have got human rights."
She added: "What we have done here will make a difference to a lot of people."
L/Cpl Redpath's father, Colin Redpath, 57, of Hornchurch, Essex, said: "Hopefully this will help our armed forces' safety in future combat zones. The Ministry of Defence has got a duty to supply the right equipment. Now that has been established."
He added: "It's probably going to be a long hard fight from now on. But we have got to do it."