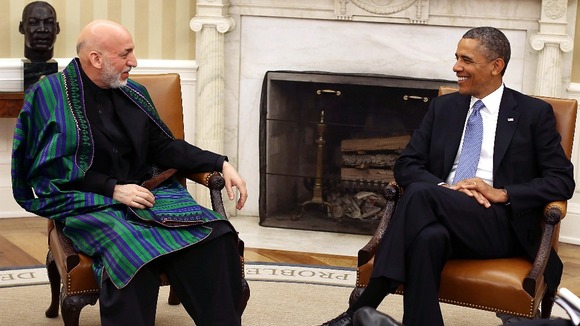 Afghan President Hamid Karzai has suspended talks with the US on a security pact, accusing Washington of providing "inconsistent statements" on peace talks with the Taliban.
"In a special meeting chaired by President Hamid Karzai, the president has decided to suspend talks about a security pact with the US because of their inconsistent statements and actions in regard to the peace process", Karzai's spokesman Aimal Faizi told Reuters.
The US Embassy in Kabul said it was preparing a statement following the announcement.