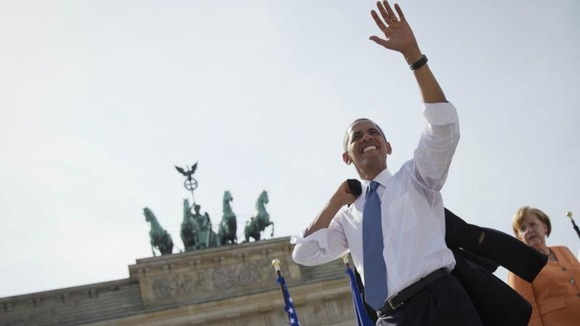 President Obama called for a new "fighting spirit" of citizen activism in the free world, as he renewed calls to reduce US and Russian nuclear stockpiles in a speech at Berlin's Brandenburg Gate.
In a wide-ranging address that comes nearly 50 years after John F. Kennedy's famous Cold War speech he said:
"Today's threats are not as stark as they were half a century ago, but the struggle for freedom and security and human dignity, that struggle goes on.
"And I come here to this city of hope because the test of our time demands the same fighting spirit that defined Berlin a half-century ago."