Sparkling crystal grotto unveiled after restoration
A sparkling 18th century crystal grotto has been unveiled after a year-long restoration project.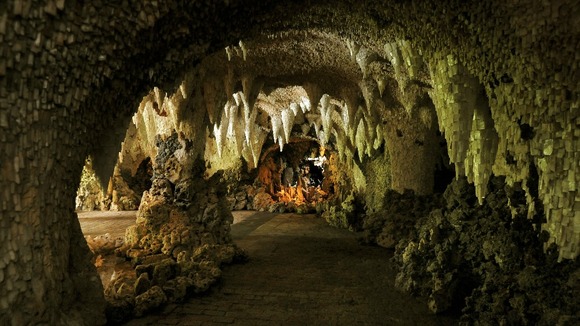 Writer, photographer and broadcaster Lady Lucinda Lambton, who has been described as a "crusader" for the nation's architectural heritage, placed the last crystal in the grotto's stalactite mineral decoration.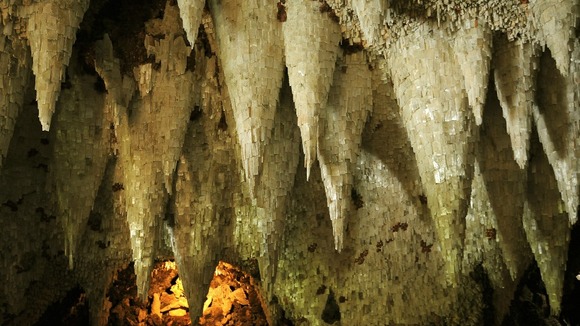 It is part of the historic Painshill Park landscape garden created between 1738 and 1773 by politician Charles Hamilton near Cobham, Surrey.The 158-acre Grade I listed site was inspired by Renaissance art and Hamilton's Grand Tours of Europe.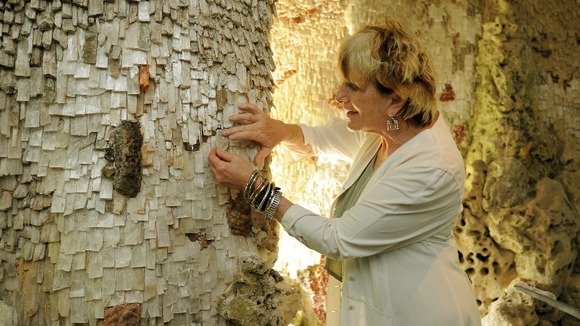 Following the £747,400 restoration work, funded by the Heritage Lottery Fund, the grotto will be open to visitors at weekends from next month.