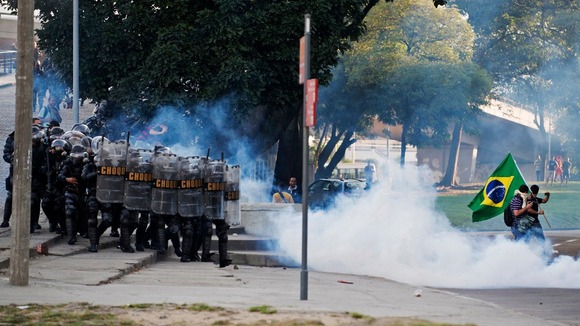 The Spain v Tahiti Confederations Cup match at Rio's famous Maracana stadium is set to be overshadowed by a massive protest planned by Brazilians who have been staging demonstrations around the country over a host of grievances.
Police insist they will not allow protesters to disrupt the game but tonight's fixture is expected to see the most volatile clashes yet thanks to increasing mobilisation from organisers using social media.
This is despite Brazil's two biggest cities, Sao Paolo and Rio, revoking an increase in public transport fares which had initially sparked the unrest.
Brazil's Neymar 'inspired by protests' to score winner
Protester: Inflation rises and chaotic public services led us here