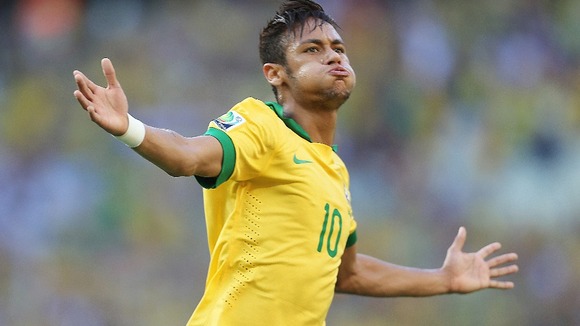 Brazilian football star Neymar scored a spectacular goal in the Confederations Cup last night after saying he had been inspired by the protests in his country's two biggest cities.
Before yesterday's match against Mexico, Neymar surprisingly spoke up in favour of the protestors, an unusual move for footballers who usually steer clear of politics.
"I'm Brazilian and I love my country. I have a family and friends who live in Brazil. For that reason, I want a Brazil which is more just, safer, healthier and more honest, which is the obligation of the government," he said on Facebook.
"The only way I can represent and defend Brazil is on the pitch, playing football. From now on, I will enter the field inspired by this movement."