An estimated 75,000 people have had to leave their homes in the flood-hit Canadian city of Calgary.
Mayor Naheed Nenshi said the Elbow River, one of two rivers that flow through the southern Alberta city, has peaked.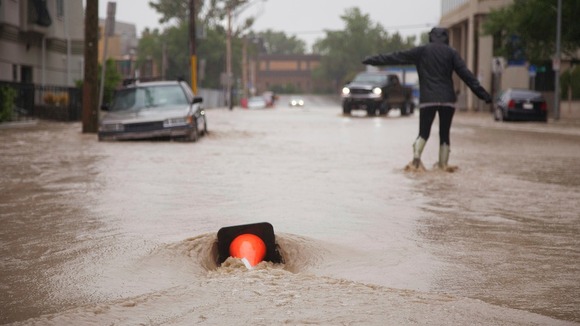 Mr Nenshi said just over two dozen neighbourhoods have been evacuated and most of the estimated 75,000 displaced people are staying with family and friends. There are about 1,500 people in evacuation centers in and around Calgary. Earlier he said has never seen the rivers that high or that fast.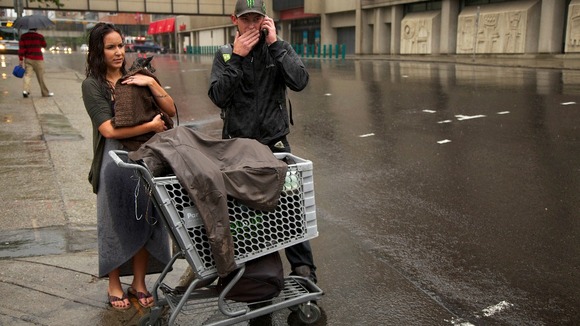 Police have urged people to stay away from the city centre and not go to work. All schools are closed.
There has also been flashpoints of chaos from Banff and Canmore and Crowsnest Pass in the Rockies and south to Lethbridge. More than a dozen towns declared states of emergency, with entire communities including High River and Bragg Creek under mandatory evacuation orders.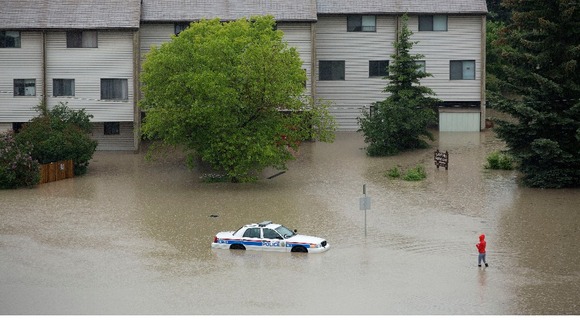 A spokesperson for Defence Minister Peter MacKay said about 354 soldiers are being deployed to the entire flood zone.