Firefighters are continuing to tackle forest fires in Indonesia that have led to a thick haze in some cities as well as Singapore and parts of Malaysia.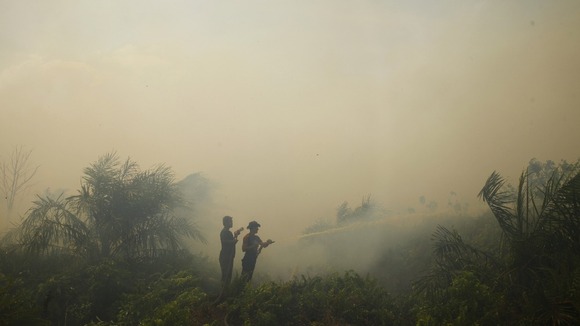 Hospitals in Dumai and Bengkalis in Indonesia's Riau province have recorded increases in cases of asthma, lung, eye and skin problems, health official Arifin Zainal told Reuters.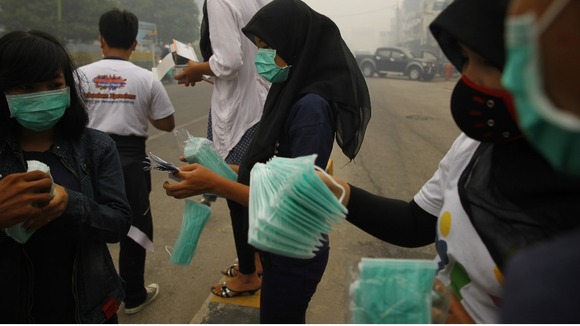 Free face masks are being distributed and authorities have advised residents to stay indoors with their windows shut.