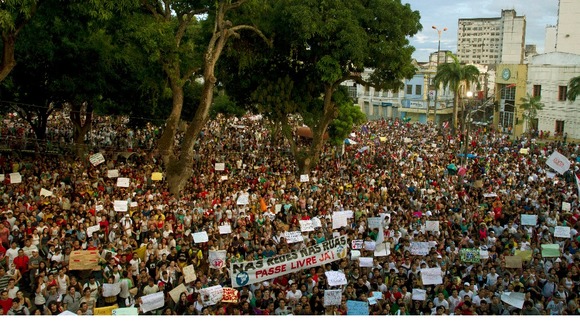 More than half a million Brazilians poured onto the streets of at least 80 cities in demonstrations that saw violent clashes.
Riot police battled protesters in at least five cities, with some of the most intense clashes happening in Rio de Janeiro, where an estimated 300,000 demonstrators swarmed into the seaside city's central area.
Thundering booms echoed around the city as rubber bullets and tear gas were fired at fleeing crowds.