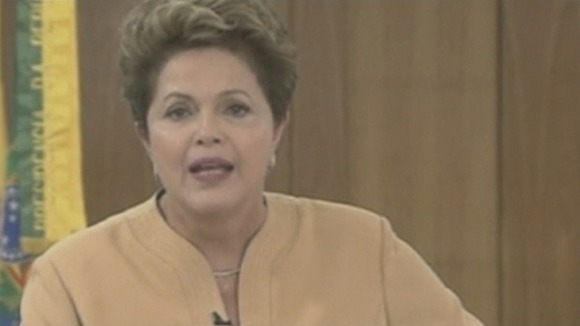 Brazilian President Dilma Rousseff has condemned the violence that has flared across the country in the last week in a televised address.
She said it risks disrupting an "historic opportunity" to deal with the nation's social problems.
Ms Rousseff, who has faced criticism for failing to respond to the unrest, praised the giant protests but said the burning of cars and bloody street battles must end.
Addressing her nation, she said the mass rallies show the "strength of the country's democracy" and commended the Brazilian youths' ambitions to become involved in "lobbying for change".
"We are listening, but we will not put up with violence," she said.
Watch: Brazil Correspondent Nick Ravenscroft's latest report