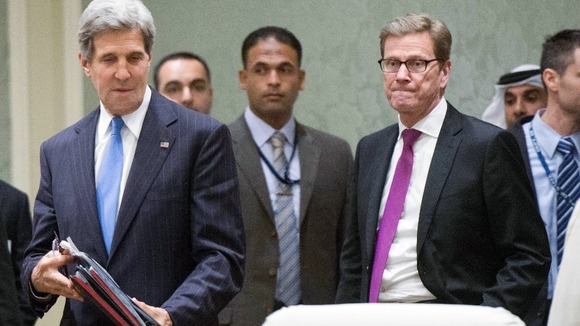 Ministers from the 11 main countries that form the "Friends of Syria" group have agreed "to provide urgently all the necessary material and equipment to the opposition on the ground".
The group, which was meeting in Doha, Qatar, said they would channel the aid through a Western-backed rebel military command.
They also condemned "the intervention of Hezbollah militias and fighters from Iran and Iraq" and demanded that they withdraw immediately.