US Secretary of State John Kerry has called for an urgent political resolution to Syrian crisis, saying that unless the bloodshed stops, the region could descend into a chaotic sectarian conflict.
Kerry met with ten of his counterparts from Arab and European nations in the Qatari capital Doha to coordinate aid to the rebels trying to oust Syrian President Bashar al-Assa.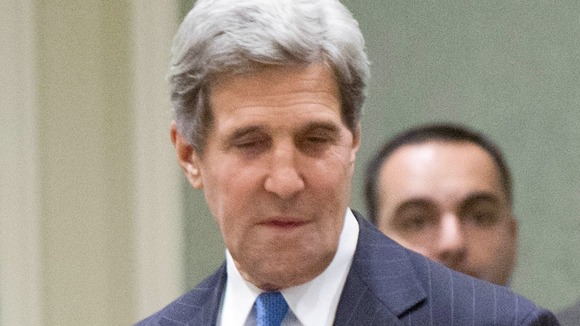 All the nations in attendance agreed to step up aid to the rebels, Kerry said.
While he offered no specifics, Kerry said the assistance would help change the balance on the battlefield, where regime forces have scored recent victories.
Kerry blamed Assad for the deteriorating situation in Syria, saying that while the international community was attempting to hold a conference to set up a transitional government, Assad invited Iranian and Hezbollah fighters to bolster his troops.