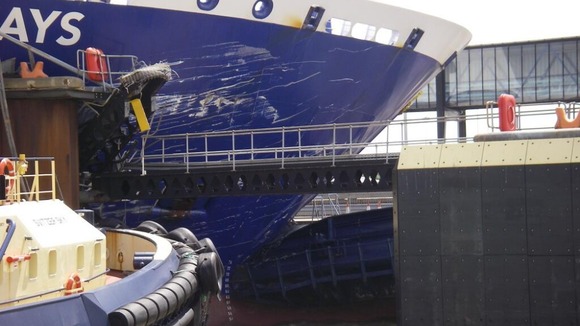 The ferry Sirena Seaways, with 489 passengers on board, hit the quay at Parkeston near Harwich in Essex just after midday, but the water it was taking on was "quickly stopped" and it arrived safely at nearby Harwich International Port at 2.45pm.
There are no reported injuries and no reported pollution.
Thames Coastguard was contacted just after midday with reports that Sirena Seaways had been damaged.