Skywatchers have been warned they may only have "fleeting" views tonight after weather forecasters predicted cloudy skies for most of the country.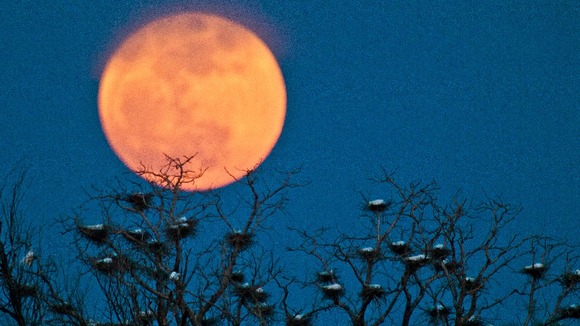 Billy Payne, forecaster at Meteogroup, the weather division of the Press Association, said:
"There'll be a fair amount of cloud around tonight so we may see a few glimpses. It will be fleeting."By tomorrow night the area of low pressure will have moved to the east.
"The clearest skies will be across southern and western parts of England, although most places will have a good chance of a clear view."
At 4am, the Moon will be around 360,000 km away - compared to 400,000 km at its farthest point.