England allowed an overdue piece of history to slip from their grasp today as India instead won the ICC Champions Trophy final by five runs.
The hosts, still without a one-day international global tournament win after 38 years of trying and 17 attempts, reached 110 for four by the 18th over in pursuit of 129 for seven in a match reduced by rain from the scheduled 50 to just 20 overs per side.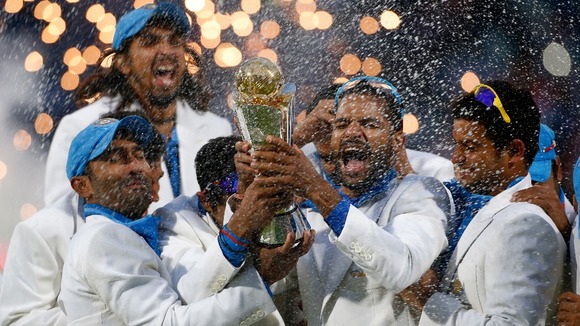 But just as it seemed Ishant Sharma was about to panic in an over, it was England who lost both set batsmen to kickstart a collapse of four wickets for three runs in eight balls.
India batsman Virat Kohli, who top-scored with 43, said, "This victory is sweet, especially beating England on their home ground. We had some bad memories in India but this victory is really nice and the guys have been playing beautiful cricket and really deserve this win".