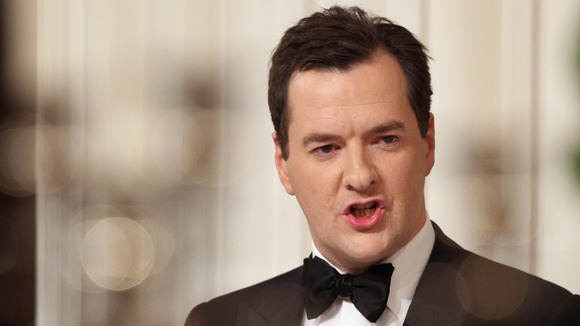 Chancellor George Osborne will claim the British economy is "leaving intensive care" as he unveils his fresh round of spending cuts for Whitehall.
Mr Osborne will deliver his spending review on Wednesday, setting out £11.5 billion of cuts in Government departments in the year after the next general election.
Alongside the cuts the Chancellor will announce plans for an infrastructure plan to "power Britain back into the economic premier league", using savings to invest in roads, railways, education and science.
Final details of the spending review were still being worked out, with reports suggesting some ministries, including Vince Cable's Business Department, were yet to agree their settlements.
Read: Borrowing figures 'another damaging blow' to Osborne
Read: Balls urges Osborne to invest money in pot-hole repairs