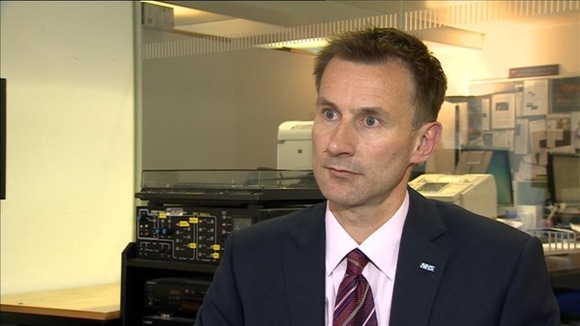 Jeremy Hunt has responded to the vote of no confidence given to him by the British Medical Association by accusing the union of being "sadly predictable".
"The BMA is the doctor's union and I'm afraid its sadly predictable that when someone speaks out about problems in the NHS they would react like that" he said.
"But what I would say its not just me who want's to improve patient safety on the NHS, every week, it's horrible to say but we operate on the wrong part of someone's body in some part of the NHS".
"I gave a difficult speech about that last week saying we'd got to do better and i think most doctors would support me. I think it's my job to speak up for the patients without fear or favour and that's what I will continue to do".