Rafael Nadal admitted he "doesn't know" if he can win Wimbledon again after suffering a shock first round defeat to Steve Darcis - the Spaniard's second early exit in two years.
Asked whether he thinks he will ever add to his two Wimbledon titles, Nadal said: "I don't know. The only thing I can say and I can do is keep working hard.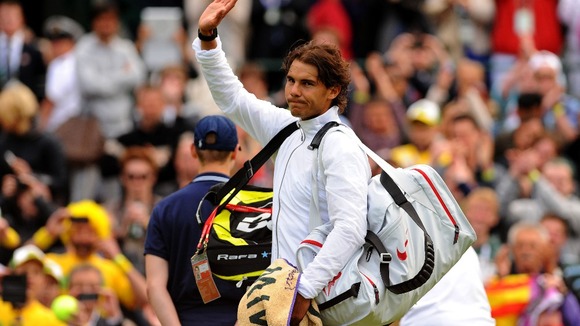 "I hope to have a few more years to play here and to play at the right level. I was not able to play great this year and last year, but I will try. I'm not happy, but life continues."
Nadal was knocked in the second round of last year's tournament by outsider Lukas Rosol of the Czech Republic.