Brazil striker 'Fred' Frederico Chaves Guedes told Associated Press reporter Rob Harris: "I'm in favour of the protests," during a training session yesterday.
protesters are already gathering ahead of the Confederations Cup match that will see brazil meet Uruguay later.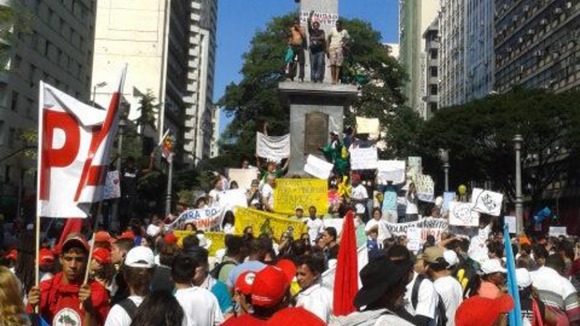 Last month Brazilian football star Neymar scored a spectacular goal in the Confederations Cup after saying he had been inspired by the protests.
Read more: Brazil's Neymar 'inspired by protests' to score winner