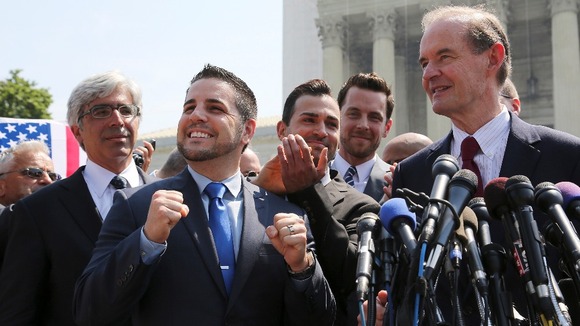 A crowd of thousands gathered in Washington to celebrate the Supreme Court striking down a part of a federal law denying federal benefits to married gay couples.
The court's 5-4 vote said the Defence of Marriage Act, known as Doma, denied equal protection to same-sex couples.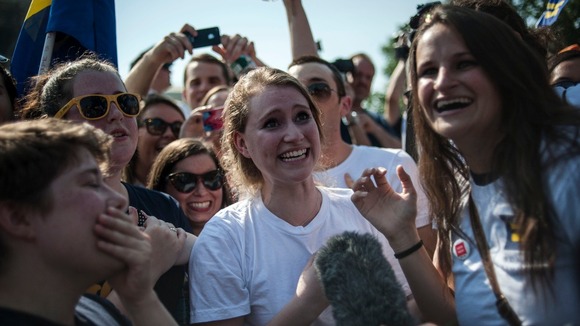 The ruling means that previous anti-gay marriage laws denying legally married same-sex couples from receiving tax, health and pension benefits has been swept away.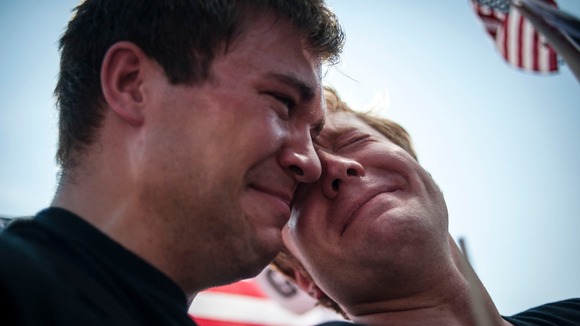 The court also upheld a trial court declaration that ruled that California's Proposition 8 was unconstitutional, paving the way for same-sex marriages to continue in the state.
Proposition 8 was approved in 2008 with 52% of the vote and put same-sex marriages on hold.
The verdict read:
"Under Doma, same-sex married couples have their lives burdened, by reason of government decree, in visible and public ways.
"Doma's principal effect is to identify a subset of state-sanctioned marriages and make them unequal."
More: US Supreme Court takes up gay marriage for the first time