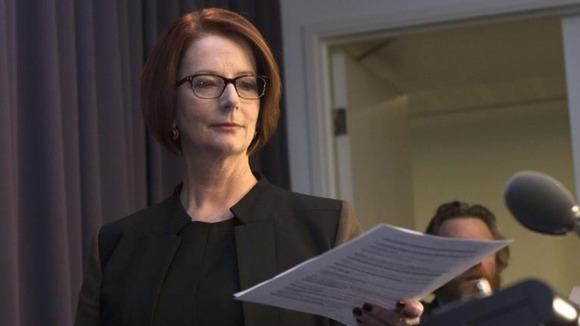 Residents of the small Welsh town where Julia Gillard was born have expressed their shock at her resignation. Gillard was born in Barry, in the Vale of Glamorgan in 1961 and the family moved to Adelaide, Australia after doctors advised the warmer climate would help her lung infection.
Vale of Glamorgan county councillor Ian Johnson said Ms Gillard was still popular in the town she was born.
"As a politician she's been very successful and has faced a lot of opposition from rivals - and it's clear that most of that opposition has been because of her gender and not her policies.
"But she has done a fantastic job and broken a glass ceiling in politics.
"Regardless of what you think about her politics she's been an inspiration - not just in Australia but also back here in Wales."
Watch: Gillard speaks of her pride at her 'enduring achievement'