Brazil's congress has shelved legislation that had been a target of nationwide protests, hours before another expected round of large-scale demonstrations.
Protests in Brazil have become become the largest eruption of public demonstrations Latin America's biggest nation has seen in two decades.
The unrest started almost 10-days ago as a response to public transport costs but the list of grievances has increased and had come to include the controversial plans.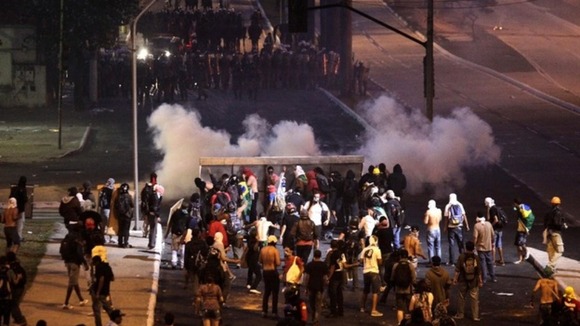 The lower house of congress voted 403-9 late last night to drop a measure that would have limited the investigative powers of federal prosecutors, a bill that many feared would make it harder to prosecute official corruption.
However further protests are still expected.
There have been calls on social media calling for more big demonstrations with the largest expected in the city of Belo Horizonte, where the Brazilian football team will meet Uruguay in a semifinal of the Confederations Cup, the warm-up tournament to next year's World Cup.
Read more: President's promises not enough for Brazil protesters