There was an international played match here in Brazil at the weekend and the protests descended into violence when police stopped them reaching the stadium.
Today a military police leaflet says: "Protest in peace...Democracy, yes. Vandalism, no."
Read more: Brazil protests 'more localised'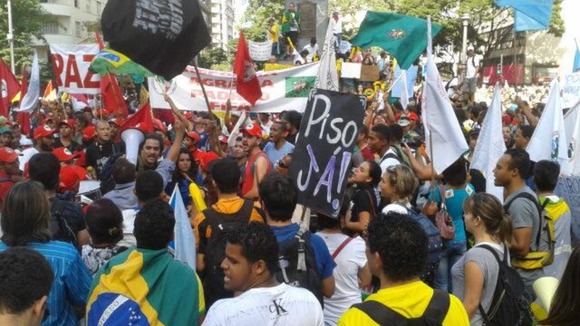 Protesters gathering in Belo Horizonte will march to the stadium where Brazil take on Uruguay in the Confederations Cup later.