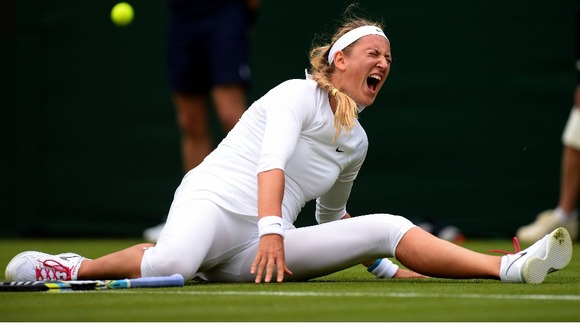 Wimbledon officials insisted their courts had been prepared the same way as in previous years as the grass continued to claim victims.
Seven players had already withdrawn on day three of the tournament when Maria Sharapova slipped during her clash with Michelle Larcher De Brito and went on to lose.
The Russian fell in a similar area to where Caroline Wozniacki had earlier fallen foul, and as she underwent eight minutes of treatment, a spectator was heard to shout "Sort the court out".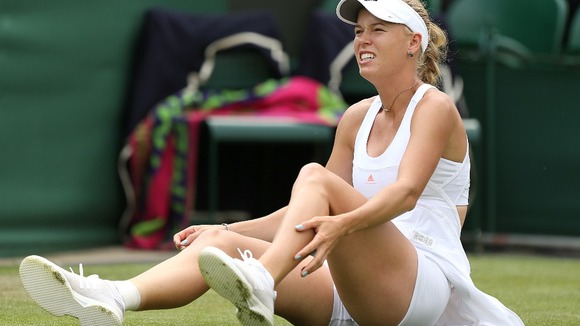 That added to a growing train of thought that the grass of Wimbledon may be a factor in the unusual rush of injuries.
Tournament officials denied that, though, with an All England Club spokesman saying: "There has been no change to the way we prepare the courts."
Former British number one Tim Henman also defended the state of the surface, telling the BBC: "The courts are in the same shape they always have been. It's bizarre how all these injuries are happening this year.
"I'm as interested as everyone else as to why there have been so many injuries as the courts are in fantastic shape."
Victoria Azarenka, the women's second seed, pulled out this morning after hurting her knee in a first-day slip, while Jo-Wilfried Tsonga, the men's sixth seed, called time after three sets of his meeting with Ernests Gulbis because of knee problems.
Steve Darcis (shoulder) had earlier made himself unavailable, while Maran Cilic (knee), John Isner (knee), Radek Stepanek (thigh) and Yaroslava Shvedova (arm) also either quit matches or could not start.