Following in the footsteps of the Chancellor, Conservative MP Eric Pickles has tweeted a picture of himself eating while putting the 'finishing touches' to a speech.
Read more: Osborne defends burger image
However while George Osborne was pictured with a burger and fries, Mr Pickles has been snapped with a healthier treat, a boxed salad.
Gallery: Why politicians should never be photographed eating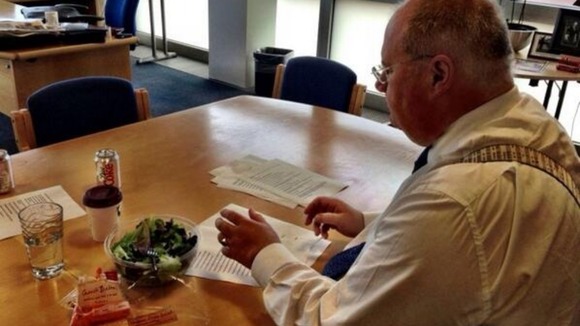 The Communities and Local Government Minister was mentioned during Mr Osborne's Spending Review yesterday as "the model of lean government" for the savings he has managed in his department.
Read more: Eric Pickles enjoys being butt of Chancellor's joke