After the Chancellor tweeted a picture of himself eating a burger from Byron - rumoured to cost almost £10 - the Deputy Prime Minister has admitted he too is a fan of the restaurant chain.
Asked on his weekly radio phone-in where he last ate a burger, he said: "Very near there, there is a burger place - a fancy burger place called Byron," he said. "It was actually quite a fancy burger, I have to say."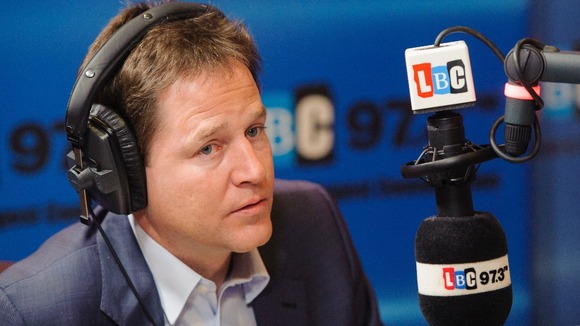 He then went on to extol the qualities of the Byron milkshakes.
"Can I strongly recommend - I'm allowed to do this, this is not commercial advertising - the Oreo milkshakes at Byron's. They are something else," he said.
"That is actually the reason we went. It wasn't for the burgers, it was my kids saying 'We want the Oreo milkshakes'."